Date:
Sunday, May 7, 2017 - 9:00am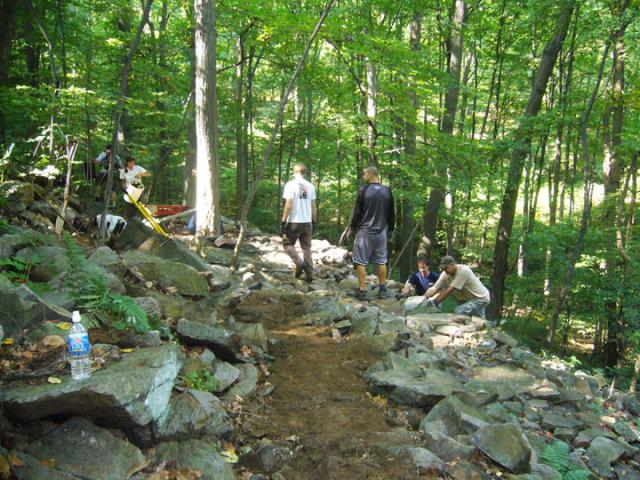 Yo! We all love Sals for its rocky challenge and (sometimes) sweet flow. What we don't love are washed out eroded sections. The newly formed VMB/Cutters Sals All-Star Trail Crew (working name only, subject to change) will be out on Sunday working to repair sections of Yellow where drainage needs improved. That means less mud, less erosion, and better trails for all of us. Come help out--we're hoping to get a dozen people out to knock out this important repairs. VMB will provide coffee and donuts, and maybe some swag.
We'll meet at 9 to fuel and gather our gear, and begin work shortly after. Meeting spot is Dodson St. Park. Bring gloves, proper shoes, lots of water, and shovels, buckets, wheel barrows, tampers, hoes/pulaski/McLeod/pickaxes if you have them. We'll have tools for those who need them.
********
MARK YOUR CALENDAR: We'll be doing regular trail work on the Second Sunday of every month. If you can't make this one, plan on coming out June 11.