Date:
Saturday, October 6, 2018 - 9:00am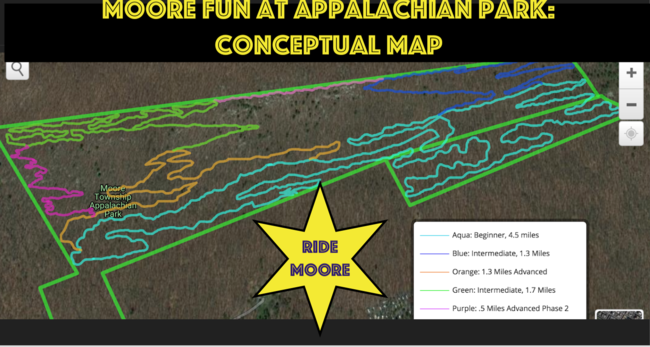 Come be part of the team to kick off the trail work at Appalachian Park in Moore Township. This is a brand new trail system and we need your help to build get it done. 
We're informally calling the trail system Moore Fun at Appalachian Park and it's going to be 6 to 8 miles of flowing technical (yeah, it's totally possible) rocky goodness. We're starting Saturday with the first quarter mile of flagged terrain.
You don't need trail building experience, just a good attitude and energy to getting work done. It will be hard work, moving stone and dirt, and cutting back trees, shrubs and thorny invasives. But we'll have good music, or at least someone singing poorly to pass the time. 
What to Bring:
Clothes: Gloves, long pants, appropriate footwear for construction on rocky slippery surfaces. 
Tools: Loppers, shovels, pickaxes (mattocks and pulaskis), rock bars. Don't worry if you don't have tools, we have extra. 
Food and Water: Bring it.
Location: Meet at the new and expanding parking lot off Skunk Rd.